Anchin Recognized as one of the Best Companies to Work for in New York State for the Tenth Consecutive Year
Anchin in the News
February 21, 2017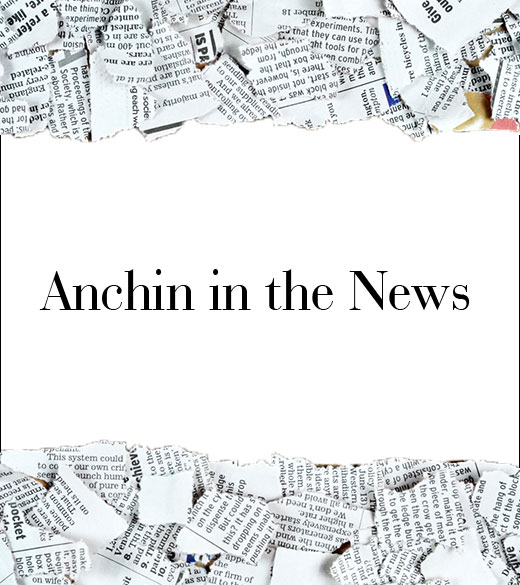 Anchin, a leading assurance, tax and advisory firm, is pleased to announce that, for the tenth consecutive year, it has been named one of the Best Companies to Work for in New York State for 2017. The program, which is run by the New York State Society for Human Resource Management (NYS-SHRM), acknowledges leading companies throughout New York State.
"Anchin is a fantastic place to work. I started as an intern at the firm and returned for a second internship," said Brian Jimenez, a supervisor in Anchin's Tax Department. "It was immediately clear that this was the right place for me to build my career. Management truly nurtures professional and personal development. I can't imagine working anywhere else."
"Making the transition from working internally at a private company to public accounting at Anchin has been a great move for me," said Robyn Conte, Audit Senior. "The choice to join a firm with flexibility, career paths, and excellent work life balance has reinforced my decision to switch."
"Anchin is one of only four firms to receive this recognition since its inception," said Frank Schettino, Anchin's Managing Partner. "We are very proud of our firm and our innovative, employee-focused programs, including Anchin University, have truly differentiated us in a competitive marketplace for human capital. Initiatives introduced by our Human Resources, Learning and Development, Information Technology and Business Development teams have done much to enrich the experience at Anchin. We work hard every day to continue to create the best firm for our people and clients."
Created in 2007, these distinctive annual awards evaluate and rank the best places of employment based on employee satisfaction and engagement, as well as workplace practices and policies.
The 2017 Best Companies to Work for in New York State awards is a partnership of the New York State Council of the Society for Human Resource Management, The Business Council of New York, Best Companies Group and BridgeTower Media.
Anchin today is recognized as one of the "best of the best" accounting firms in the country, and a Best Place to Work in New York City and New York State. The full-service firm, with a staff of approximately 365, serves privately-held businesses and high net worth individuals with a wide range of assurance, tax and advisory services, including accounting and auditing; tax planning and compliance; tax credits and incentives; management consulting and succession advisory services; due diligence; and litigation support, forensic accounting and valuation services.