Insights
stream of knowledge
OCIE Warns Private Fund Advisers About Common Compliance Issues
OCIE Warns Private Fund Advisers About Common Compliance Issues
July 9, 2020
On June 23rd, the Securities and Exchange Commission's Office of Compliance Inspections and Examinations (OCIE) issued a Risk Alert for private fund advisers, including those that manage hedge funds or private equity funds. The report cautioned about common compliance issues that increase fees for investors and put them at risk. OCIE broke these issues down into three categories. Read More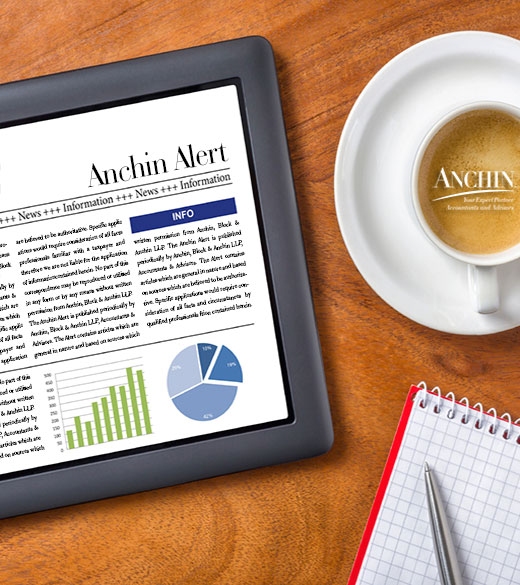 U.S. Tax Court Reaffirms Architecture, Engineering and Construction Industry's Right to Claim R&D Tax Credits
U.S. Tax Court Reaffirms Architecture, Engineering and Construction Industry's Right to Claim R&D Tax Credits
July 7, 2020
Taxpayers within the Architecture, Engineering and Construction (AEC) industry received a big win from the U.S. Tax Court this past December. The Tax Court's decision reaffirmed that AEC industry companies contracted by developers or other clients are indeed eligible to claim R&D tax credits for research activities they perform. This has long been a contentious issue between the IRS and AEC Industry taxpayers. Populous Holdings, an architectural design services company, had claimed R&D tax credits on its 2010 and 2011 tax returns totaling nearly $300,000. The IRS disallowed these claims, arguing that the research activities were funded by Populous clients who contracted with the company for its services. Read More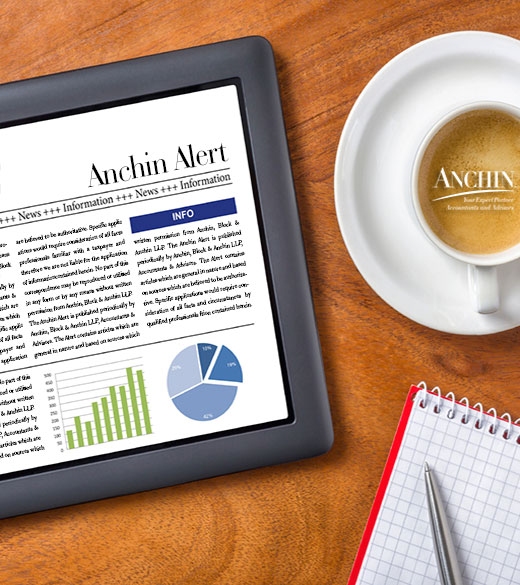 20 Things To Know About the New Tax Deadline

7/2/2020

In response to the coronavirus pandemic, the Internal Revenue Service has extended the deadline to file and pay any taxes owed from the original date of April 15 to July 15.

everything you need to know." data-reactid="18">If you're planning on taking advantage of the new deadline, here's everything you need to know.

REMINDER: Required Minimum Distributions From Retirement Plans Are Waived for 2020

7/1/2020

One of the many provisions of the "CARES" Act is that required minimum distributions (RMDs) from retirement plans are waived for the 2020 tax year. RMDs usually impact those who were at least 70 ½ years of age at the end of 2019, or who will be at least 72 years of age at the end of 2020. It can also impact younger persons who have inherited a retirement plan, such as an IRA, from a decedent.

How to Help Your Alma Mater during the Pandemic

6/30/2020

If you would like to help, the most commonly utilized method is donating money, but in today's COVID-19 world, that's not the only option.

Donor-Advised Funds: Their Place in Today's Climate

6/30/2020

Citizens have been quick to expand their philanthropic focus and do whatever they can to help those hit hard by the pandemic and its financial fallout.

Cerberus Exits Albertsons via Discounted IPO

6/29/2020

A reduced price for supermarket giant Albertsons Companies Inc. (ACI) by Cerberus Capital Management LP got the initial public offering from the supermarket giant to the finish line on Friday, June 26.

Cerberus sold all 50 million shares in the IPO for the Boise, Idaho supermarket chain for $800 million in proceeds, about seven years after the New York private equity firm acquired the company.

Architecture, Engineering and Construction Industry's Eligibility to Claim R&D Tax Credits

6/26/2020

Section 41 research and development (R&D) tax credits are available to Architectural, Engineering, and Construction (AEC) industry companies that design and develop new or improved products, processes, methods, techniques, or materials. In addition to "revolutionary" activities, research credits may also be available to companies performing "evolutionary" activities or incremental improvements to their own products and production processes.

Paycheck Protection Program (PPP) Loan Forgiveness Interim Final Rules Released

6/26/2020

Additional guidance has been released on the PPP Loan Forgiveness process. This guidance is critical to converting PPP Loans into the "grants" that many businesses need to survive. Carefully following the guidelines will allow you to maximize loan forgiveness.

Rebuilding Your Business in the Face of COVID-19

6/25/2020

Rebuilding your business in the face of COVID-19

Will Americans keep snacking at higher levels post-lockdown?

6/25/2020

Consumer packaged goods companies were realizing an "incredible bump to their business" in two ways, according to Greg Wank, practice leader in food and beverage for Anchin.

Economic Injury Disaster Loans (EIDL) Portal Reopening Offers Additional Relief For Businesses

6/23/2020

Last week, the Small Business Administration (SBA) resumed accepting new online applications for EIDL and related emergency grants.