Our Team
Building Blocks For Success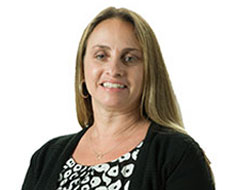 Sharon Ackerman
CPA

Tax Director
Sharon Ackerman, CPA, is a Tax Director in the Tax Controversy practice at Anchin. Sharon has more than 20 years of experience representing both corporate and individual clients before the IRS, state and local taxing authorities. She resolves issues in a wide range of industries, including real estate, construction, professional services, manufacturing, wholesale, and retail.
Sharon specializes in residency exams and issues as well as income tax exams on the Federal, state and city level. Her expertise extends to sales tax issues, corporate nexus issues, IRS and state tax examinations. She has successfully defended many clients before the IRS in various audit stages, and has advised clients on voluntary disclosure for various state tax agencies. Sharon's efforts have resulted in the saving of millions of dollars for her clients.
Sharon presents a variety of educational seminars for construction and real estate industry organizations. She has conducted numerous New York State Residency presentations for high net worth individuals and hedge fund managers. In addition, she has presented at Anchin's CPE for CFOs, and often presents to real estate brokerage firms. Sharon has also been a featured speaker in webinars focusing on sales tax and tax controversy issues, and often authors industry-related news blasts.