Our Team
Building Blocks For Success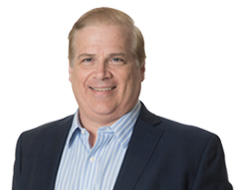 Raymond Dragon
MBA, MS, ASA, CPVA

Director of Business and Intellectual Property (IP) Valuation
Expertise
Raymond is an Accredited Business Valuation Consultant in Litigation, Forensic, and Valuation Services at Anchin. He is an executive with over 25 years of experience in valuation, M&A, corporate finance, forensic accounting, litigation support, and expert testimony.
His practice includes business valuations for shareholder disputes, mergers and acquisitions, divorces, buy/sell agreements, and estate planning. He has also valued partial equity interests and stock options.  Raymond provides fair value financial analysis, including ASC 805 purchase price allocations and valuations of intangible assets such as trade names/brands, customer relationships, royalties, patents, and technology. He has also performed lost profits and financial damages analyses. His testimony has been accepted in arbitrations and in the New York Courts and the New Jersey Courts of Chancery.
Prior to joining Anchin, Raymond worked as an independent consultant specializing in business valuation and litigation support and has spent time working among the ranks of the Big Four. He also has experience in investment banking, corporate development, and venture capital investments.
Raymond has the distinction of being an Accredited Senior Appraiser (ASA) in business valuation with the American Society of Appraisers, where he is Past President of the New York City and Northern New Jersey Chapter. He is a member of the New York Estate Planning Council.