Looking Beyond Brexit: Planning for What May Come Next
June 30, 2016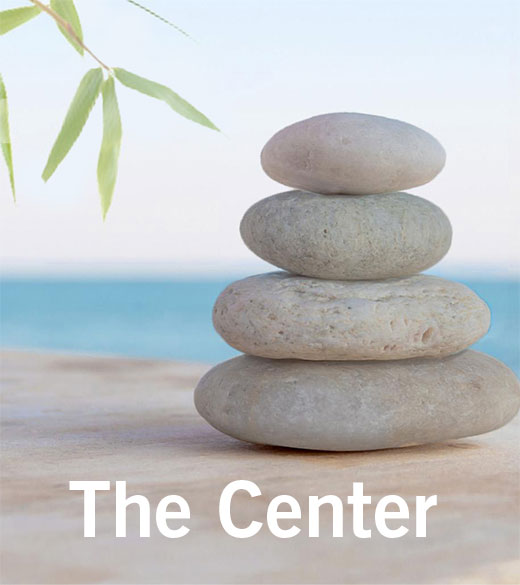 Change is the only constant in life, wrote the Greek philosopher Heraclitus. The British certainly opted for a stunning change last week when they voted to leave the European Union. The referendum created a great deal of excitement globally -- but for most of our clients, the fallout from Brexit is unlikely to be life-changing. Families and businesses with interests in the UK or Europe will feel its effects more acutely but overall, in our view, Brexit should not alter core outlooks. At Anchin Private Client, we believe that major political and economic events that erupt from time to time are opportunities to review plans, challenge outlooks, and re-confirm goals and strategies.
To that end, we are devoting this issue of "The Center" to examine the issues that may arise as a result of Brexit, to ask: What comes next? How should we monitor together unexpected changes in the world relative to your objectives? This is an integral part of our Work. Life. Balance Sheet. SM approach, in which we work with affluent families and their advisors to check on long-term goals and implementation.
The chief challenge to consider is the heaping dose of uncertainty that has suddenly been thrust into the political and economic global scene. Uncertainty is unsettling. At Anchin Private Client, we believe that this is a time to hew to your long-term goals and to tune out daily headlines designed to excite and distract.
The Brexit process will unfold over time. The European Union rules provide members two years in which to negotiate a departure. This timeclock does not begin ticking until the UK formally submits a request, unlikely to occur before October, when the current Prime Minister plans on stepping down.
Since the 2008-09 financial crisis, wealth management has grown increasingly sophisticated. Family offices and ultra high net worth individuals are taking a higher level view of their wealth and the responsibility that comes with such affluence. They are focusing on larger management challenges like contingency planning, liquidity oversight and risk analysis.
Anchin Private Client is monitoring the tax and accounting impact on relevant families and while at this stage - nothing is certain, when appropriate, will work with our clients on the potential impact of Brexit.
The negotiations between the UK and the European Union will require regular monitoring. Expect the talks to be quite heated. Great Britain will look to preserve the tax advantages it had as a member of the EU, even as it leaves. The Brussels contingent may not be feeling so kind.
For tax planning and compliance purposes, Anchin Private Client will be closely following the negotiations to get a sense of the larger trends. The ongoing volatility could have an impact on tax planning, including:
Application of derivative benefits provisions of income tax treaties where reliance is placed on UK residents
Tax loss harvesting opportunities
Implementation of tax elections or gifting strategies
Potential changes to the UK tax regimes and responses of other EU countries Impact of currency swings on amounts that have to be reported in non-Sterling functional currencies
Impact on changes to UK tax policy and their impact on the tax rules applicable to non-domiciled UK residents


Other areas that may be affected include:
Impact of prolonged volatility on estate and gift tax valuation methodologies and the ability to make opportunistic use of market fluctuations in estate and gift tax planning
Impact on foreign currency exchange
Valuations may impact charitable giving programs
Monitoring the effects of a potentially declining UK real estate market
Potential of financial contagion if markets remain unstable and financial conditions tighten worldwide
Tracking of foreign exchange volatility
Impact of changes to UK trade policy with the United States
Enactment of UK investment incentives to address any reductions in UK business and capital formation and hiring
Impact on US industries, especially the financial services sector, which rely on easy access to European markets
Whether market sentiment becomes risk averse due to the limited ability of central banks to ease monetary policy due to low interest rates
Anchin Private Client is committed to helping our clients make sense of developments emerging from Brexit. Please feel free to contact your Anchin Relationship Partner or Larry Feibel with any questions or concerns at 212.840.3456 or larry.feibel@anchin.com.