When Are Your Taxes Due? A Schedule and Primer for Filing for 2017
Anchin in the News
January 11, 2018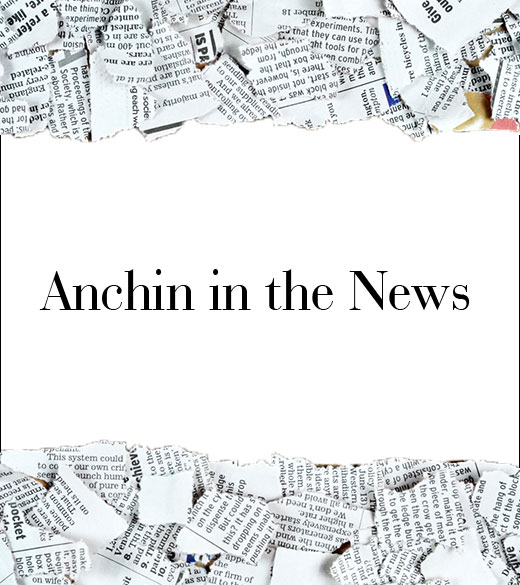 Tax Partner Paul Gevertzman discusses the prudence of filing early in case of identity theft, as well as on the complications of S-corporation filings.
Paul Gevertzman, certified public accountant and tax partner at Anchin, Block and Anchin in New York, suggests that sending a tax return at or before tax season's Jan. 29 kickoff date is one of the best ways to avoid having someone file a fraudulent return in your name. With more than 143 million people affected by a data breach at credit firm Equifax last year, Gevertzman says it pays to be cautious and file before a criminal does.

"If they beat you to the punch, your return will be rejected and you face the onerous task of proving to the IRS that you are you," he says.

...

As both Gevertzman and [Shomari] Hearn point out, any taxpayer can seek a filing extension, but they still have to project how much federal and state tax they owe and make a payment.

"It is an extension of time to file, not to pay," Gevertzman says.
There are some exceptions to the rule. If a tax return was rejected for any reason, taxpayers have until April 22 to submit another return with payment. Taxpayers living abroad or serving in the military get a little more leeway and have until June 15 to file their tax return.
Without those exceptions, a taxpayer has to file for an extension if they're going to submit their returns late. That leads to a completely different set of deadlines:
Sept. 17, S-corporation and partnership final filing deadline:

Even this can be difficult to meet if you have partnerships invested in other partnerships and are held up by another partnership's filing schedule. "Imagine a tiered structure where one partnership filing right by the deadline can hold up many others from filing because they haven't yet provide the Schedule K-1s," Gevertzman says.

Oct. 1, estate/trust tax return final deadline:

Estates and trusts are waiting on Schedule K-1 forms similar to those used by partnerships and S-Corporations, which often makes extensions necessary for similar reasons.

Oct. 15, personal tax return final deadline:

Taxpayers should have paid all they owe in April and should still file in a timely fashion even if they can't currently pay in full. As the IRS notes, the penalty for late payment is 0.5% per month, while the penalty for late filing is 5% per month. "Many people delay or avoid filing because of inability to pay. This only makes things worse," Gevertzman says.

Oct. 20, resubmitted return final deadline:

If you've struggled with electronic filing to this point, just give up and file a paper return.
Even those aren't the final deadlines. If a taxpayer is lucky enough to expect a refund, they have three years after their initial filing deadline to file and claim their refund. If you were supposed to file or resubmit your return, you have until April 17 or April 22, 2021 to claim the refund. If you filed for an extension, you have until Oct. 15 or 20, 2021 to file for that refund. Gevertzman suggests taking the extension anyway so you can make payments toward 2018 with the extension.
"By adding it to the extension payment it gives you a cushion in case you miscalculated on the extension amount due,"he says. "Any overpayment can get applied to the next year when the actual return is submitted."
Read the complete article on TheStreet.com.