New Jersey grapples with new tax law
Anchin in the News
July 12, 2018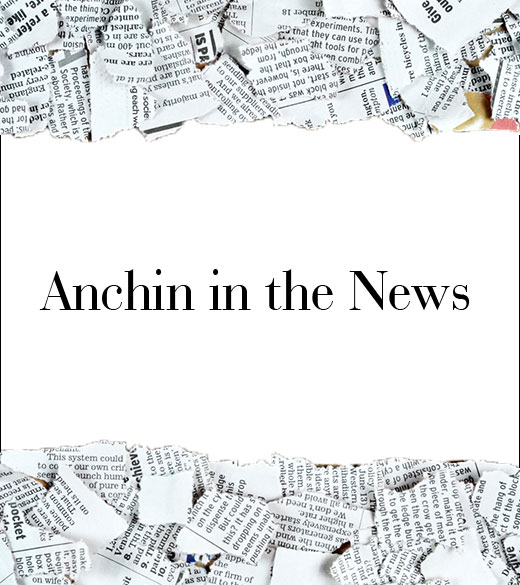 Anchin's Real Estate Group Co-Leader Robert Gilman is among those experts who expect an exodus from the Garden State because of the reforms:
How do you think the new tax laws will impact the real estate industry in New Jersey? We don't know yet, but we do believe there's going to be quite a number of people who are going to be leaving these high-tax states.

Houses priced in the $1 million-to-$3 million range are probably going to see the biggest effect. If I'm somebody looking for a house in New Jersey in that price range, I may reconsider, knowing that I'm going to lose part of my interest deduction. I'm already losing state and local taxes, and I'm going to lose real estate taxes.

Certainly as someone who needs a mortgage of more than $750,000, they may now opt to move out of that state.

The other side is the rental real estate market — that may have a flip side, as people may not want to own.

If people say, "I would rather rent than buy," rental prices may increase, and if you own rental properties, those values may increase.

Are homeowners subject to the same tax deduction caps if they rent out their property? The answer is no. But as long as you're under the exemption for interests, all your mortgage interests — whether you take a $5 million mortgage, a $6 million mortgage, it's not limited to $750,000 — you would be able to get deductions.

In addition, on rental properties, 100 percent of your real taxes are deductible. A lot of people think, "I'm going to rent out my house for a week, and I'm going to take that full deduction." That is not correct. If you rent out your house for half the year, you would be able to deduct half the real estate taxes; you can't take all of it.

Do you see or expect more people looking to get their homes reappraised? I think people are definitely doing that. People who are now limited on their deductions — there's an uptick in the people who are going to get these reassessments done.

Are luxury or high-end homebuyers thinking about the tax issue when shopping for homes? Homebuyers are losing $250,000 in interest deductions. But for true luxury homes, whatever that number may be, that's not going to affect buyers. However, for a high-net-worth person who makes money selling stocks — or even if they're retired — all the money they make is just investment income. If they have a significant amount of New Jersey income taxes, they can only deduct $10,000 of those state taxes. They may say there's no reason to live in New Jersey because of the loss of that deduction.

Are there any loopholes homeowners can use to lessen the impact of the tax law? I'm not going to call it a loophole. Pass-through entities could be eligible for a 20 percent deduction on their income. A person would only pay tax on 80 percent of pass-through income, which would mean your tax rate for federal purposes would only be 29 percent as opposed to currently 39 percent. So you have a 10 percent savings. But there are limitations with that. We're waiting for final regulations.
Read the complete article on TheRealDeal.com.