How New Tax Law Will Impact PR Firms
Anchin in the News
January 31, 2018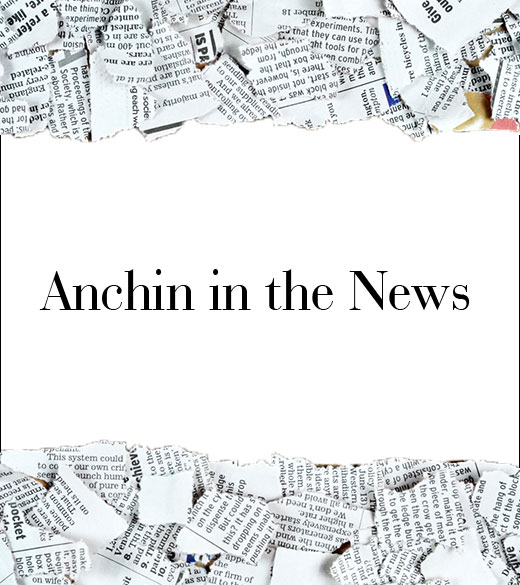 The Republican tax plan enacted last year includes some of the most sweeping changes in U.S. tax law in more than 30 years. Certain aspects of the legislation will have a fairly significant impact on how PR firms manage their day-to-day expenses and measure expense accounts. Gould+Partners spoke with Michael Belfer, an accounting and audit partner at Anchin and leader of the firm's Public Relations and Advertising Industry Group, to find out what agency owners and C-level executives need to know.
Gould+Partners: Will smaller/boutique firms bear a bigger brunt of the new tax law?
Michael Belfer: There are pros and cons to the new law affecting PR firms. Each firm and its pass-through owners can be affected differently. You cannot make a broad statement either way. Each firm has to look at its own operation and ownership to determine the effects of the new bill. Since this is the largest change to the Federal Tax code since the 1986 Act, all business owners should be meeting with their tax and financial advisors to discuss how the changes affect their business, as well as of their personal tax and finance situations.
Gould+Partners: The new tax bill eliminates most of the deductions for entertainment expenses. How will that affect PR firm owners' costs?
Michael Belfer: Entertainment costs are no longer deductible. But meals will be subject to a 50 percent limitation for deduction, both within and outside the office. These limitations do not relate to pass-through expenses that are billed back to a firm's client. In the past, there were certain meal expense that were 100 percent deductible, such as expenses for meals within the office for the convenience of the employer to have staff stay within the office for work meetings, for example. Entertainment in the past was 50 percent deductible, now 0%.
Gould+Partners: Won't that have a big impact on PR firms' budgets for, say, conducting media tours, wooing prospects or recruiting senior management executives?
Michael Belfer: It can. Owners have to remember that these expenses are not deducible, but might be needed for business purposes. As noted, the meals associated with the events would be limited to 50 percent, same as it has been in the past outside the office
Gould+Partners: How will the 20 percent deduction from taxable income of certain types of "pass-through" income have an affect on firm's ability to pay higher salaries? Or the salaries of the owners?
Michael Belfer: There is a limitation on which types of industries are allowed this 20 percent deduction from taxable income. There are other limitations on the 20 percent deductions. The 20 percent deduction excludes pass-through entities such as professional services firms where the principal asset of such trade or business is the reputation or skill of one or more of the employees and/or owners. Based on his broad provision, it is our feeling that PR firms will not be allowed the 20 percent deduction. We are still awaiting Regulations and Technical Corrections from the IRS to see if there is any clarification that would help PR firms.
Gould+Partners: Will the new 100 percent expensing (bonus depreciation) of property—both acquired and placed in service after 9.27.17 for both new and used property—impact PR M&A deals?
Michael Belfer: It could assist in accelerated depreciation expense on the acquired assets. Usually, fixed assets, etc., are not a major portion of the purchase price allocation.
Read the original interview at Gould-Partners.com.