Anchin's Real Estate Group's Robert Gilman and Marc Wieder Named to Crain's New York's 2021 Most Notable in Real Estate
Anchin in the News
February 2, 2021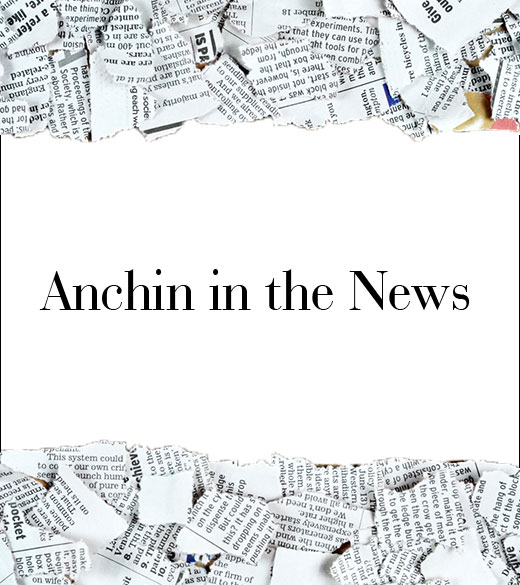 NEW YORK--(BUSINESS WIRE)--Anchin, Block & Anchin LLP ("Anchin"), a leading accounting, tax and advisory firm, today announced Robert Gilman and Marc Wieder, co-leaders of the Real Estate Group, have been recognized on Crain's New York's Notables in Real Estate list for 2021. The award honors real estate executives who have significantly impacted the New York City real estate industry, and celebrates their professional, civic and philanthropic achievements.
"It's an honor to have been selected as one of Crain's New York's Notables in Real Estate," stated Robert Gilman. "The past year has proven to be one of the most challenging for our clients, and we are proud to have helped them navigate a wide range of challenges to their business through this time."
Anchin's Real Estate Group represents real estate professionals from across all asset classes as well as real estate investment funds throughout the Greater New York City area, working with some of the industry's largest developers. The group has been dedicated to providing real time counsel and advice throughout the rapidly changing environment as a result of the pandemic, by creating numerous additional resources found in the firm's COVID-19 Update Center. Both Robert Gilman and Marc Wieder have spent countless hours working with clients to tackle the hurdles they need to overcome as a result of the pandemic.
"We are thrilled to be recognized by Crain's New York for this esteemed award and extend our congratulations to all on this list," added Wieder. "We are proud to share this distinction with a best-in-class group of real estate professionals."
On February 10, 2021, Robert Gilman and Marc Wieder will be presenting at Future Forward 2021, a thought leadership event focusing on the future of commercial real estate and design and construction strategy in the post-COVID-19 era. For more information on Anchin's Future Forward, visit http://anchinfutureforward.com/. For more information about Anchin's Real Estate Group, visit www.anchin.com/industries/real-estate.
Read the complete article on BusinessWire