Amazon short list favors East Coast metros
Anchin in the News
January 22, 2018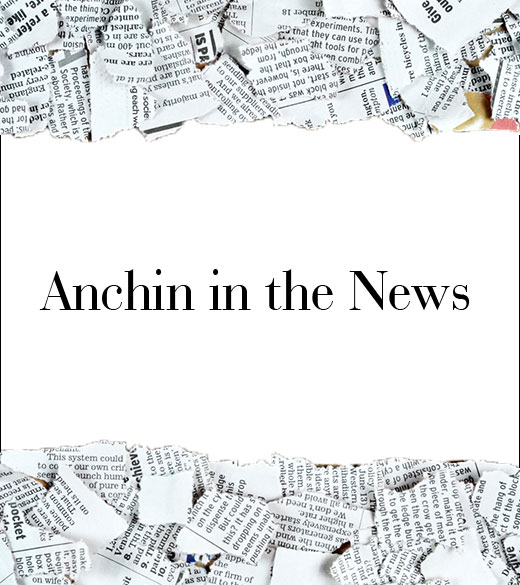 Robert Gilman and Marc Wieder, Co-Leaders of Anchin's Real Estate Group, remark upon Amazon's widely anticipated short list of cities that made the cut for the next stage of its headquarters race.
Major cities like Boston and New York will have a much higher cost of doing business, meaning they'll have to offer more concessions than smaller contenders will to attract the corporation. "It appears that Amazon is playing it up to see if some of the cities will go back to the table and offer more incentives," said Robert Gilman, partner and co-leader of Anchin Block & Anchin's real estate group.

...

The obvious hurdles a metropolis like New York City poses to a prospective Amazon HQ2 include the cost of development and of living, as well as scarcity of land, noted Marc Wieder, co-head of Anchin's real estate practice group. "There lies a huge opportunity for Amazon to develop the next Hudson Yards, and the presence of transit options like the LIRR and subway could support it as well," he said.

The new tax bill with no state tax deduction may shed a negative light on New York as a prospective HQ2 city, added Gilman. "Someone making $100,000 in New York City is paying $10,000 in taxes and getting no tax benefit, in addition to the higher cost of living," he said. "New York State can create any program they want to in any newly developed area. They can offer Amazon to make certain purchases with reduced or no sales tax."
One potential neighborhood for the development is in the Woodside, Queens train storage and Sunnyside Yards facilities owned by the Port Authority and Amtrak. "New York City would likely support this location for job growth and tax impact," said Wieder. "Utilizing all of the housing, albeit expensive housing, in nearby Long Island City could be a great option for Amazon – with Jamaica experiencing a building boom, the area could get further resurgence."

Another HQ2 potential site in Queens is a Willets Point redevelopment, despite local resistance to developing the auto yards in recent years, added Wieder. "The environmental challenges could be huge but a partnership could be just what the area needs to get off the ground," he said. Though there is more than enough land available for development in Willets Point, the traffic it would create in the area would be the same as if a new professional sports stadium like Barclays Center was added, added Gilman.

New York City's subway is a positive that other cities on the list cannot boast, and they can always add more subway cars, according to Gilman. Additionally, there is already so much housing available for 60,000 new employees in New York, he noted. "An Amazon project could increase demand and retail infrastructure in Flushing and surrounding areas, which would support a boom in Queens," added Wieder.

Newark is another contender directly adjacent to New York City. "The east coast is a decent hub for a distribution center for all of America," said Gilman. "Port cities are better for shipments as opposed to flying out or trucking, and New Jersey happens to have a port – Governor Chris Christie offered Amazon $7bn to move there before he left office. New Jersey would have to build up their transportation and infrastructure."
Read the complete article in Real Estate Finance & Investment.