Anchin Announces Winners of 2017 New York Construction Awards
Anchin in the News
June 22, 2017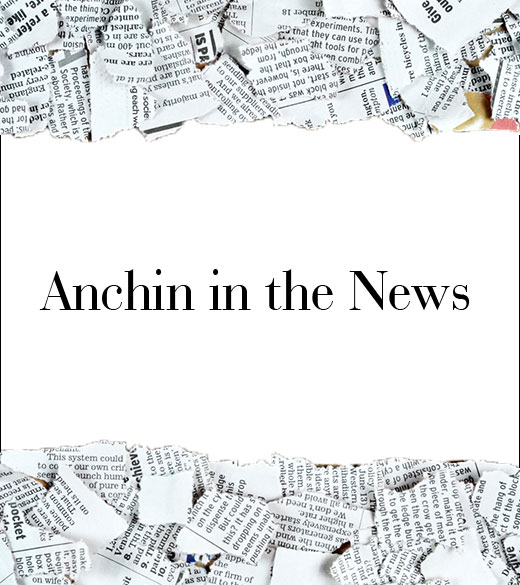 Anchin Block & Anchin LLP, host of the annual New York Construction Awards, awarded innovators, leaders and rising stars in the construction, architecture and engineering industries on June 14, 2017. This year's winners were announced at an elegant ceremony at Bloomberg L.P. in New York City.
Presented in cooperation with the New York Building Congress (NYBC) and industry partners, American Council of Engineering Companies of New York (ACEC New York) and the General Contractors Association of New York (GCA), this event brought more than 140 industry colleagues and professionals together to commemorate the construction, design, and development industry leaders and their achievements.
"It is such an honor to recognize and celebrate the companies that have achieved great success in the industry," said Frank Schettino, managing partner at Anchin, Block and Anchin. "Congratulations to this year's winners and nominees for their hard work and dedication to New York City and for making a difference in the industry."
The keynote presentation was delivered by Carlo Scissura, Esq., president and CEO of the New York Building Congress. Scissura spoke of his "Five Borough Agenda" and his vision for the future of New York City.
Six awards were presented by Anchin and its industry partners at this year's event, based upon applications submitted by companies and judged by an illustrious panel of industry executives, including leaders from New York area construction, architecture and engineering firms.
This year's judges included Scott DeMatteis, senior executive vice president, The DeMatteis Organizations; Steve Alessio, president, Sweet Construction; Jonathan Drescher, director of major projects, The Durst Organization; Lance Franklin, co-CEO, Triton Construction; Carol Loewenson, partner, Mitchell Giurgola Architects; Michele O'Connor, principal, Langan and Jennifer Stone, associate partner, Robert A.M. Stern Architects.
After reviewing all of the entries, the judges recognized the following companies:
Industry Impact Award
Legacy Award
Rising Star Award
Each of the award winners accepted their awards with a video acceptance speech (available on Anchin's YouTube page: https://www.youtube.com/user/AnchinNews). The event included a robust networking session and celebration of the winners.
Read the complete article in Crain's New York Business.