There's a new sheriff in town: the not-so-new IRS Consolidated Partnership Audit Regime ("CPAR")
Action needed by March 15, 2019 (however, implementation may require a considerable amount of time)
Anchin Alert
September 6, 2018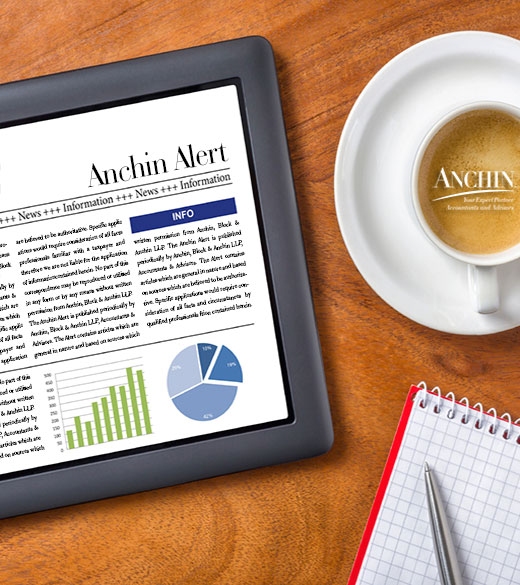 On January 01, 2018, the CPAR (promulgated under the Bipartisan Budget Act of 2015) went into effect. Two sets of related regulations were issued in August 2018. As a result, there is the potential for a federal entity level tax if an election out of the CPAR is not made with each year's federal partnership tax return. Under the CPAR default regime, tax will be assessed on the partnership in the year that the partnership tax examination or audit becomes final - not the reviewed year (the year under audit). As such, the tax assessed may not be equitable due to partner ownership shifts in subsequent years. The goals of the new regime are two-fold: to increase the IRS collection efficiency and to reinvest resources into increasing the number of partnership audits. Since almost all partnerships and their partners will be effected, this alert summarizes some of the key issues that you will need to consider.
Click on each question below to see the answer:
Question: Why should our partnership be concerned with the CPAR if we can elect out?

Question: What partners are eligible vs. ineligible to make the election?

Question: If it turns out we have no ineligible partners, is the 100 count straightforward?

Question: If we have less than 101 eligible partners and can elect out, is it a simple procedure?

Question: If our partnership is eligible, is there any downside to electing out of the CPAR?

Question: What happens if the partnership is ineligible or chooses not to make the election out?

Question: For the default regime and Push Out Election, is the compliance simpler and election easier?

Question: Is there any real difference between the new PR vs the old TMP?

Question: Who can be a PR and what are their concerns?

Question: What other issues should the partnership or partners consider or be concerned with?

Question: Why does this need to be addressed by March 15, 2019?

Question: Shouldn't our corporate attorney be able to provide us with the amendment that we need?

For more insight on these regulations, please contact your Anchin Relationship Partner or a member of Anchin's Tax Department.