As Curtain Falls on Deferral Era, Investment Fund Managers Brace for Changes
Anchin Alert
January 25, 2017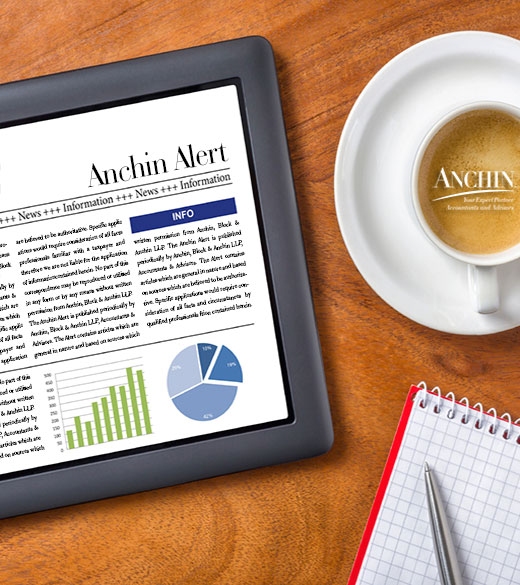 This is not a test. It's been a long time coming, but the deferral era is about to end. Not with a bang or a whimper, but investment fund managers are scrambling to ensure that any significant amount of pre-2009 deferred fees owed to them are payable during the next 12-13 months. Their livelihoods depend on it.
Investment fund managers can be forgiven if they need a refresher course when it comes to regulations associated with deferred fees.
The changes date back to 2008 when President George W. Bush signed into law the Emergency Economic Stabilization Act of 2008 (H.R. 1424).
Among other things, the law effectively ended the ability of most investment fund managers to defer fees they earned from the offshore funds they managed by virtue of the introduction of Section 457A into the U.S. Internal Revenue Code of 1986.
Under the new rules, the ability to defer fees earned after Jan. 1, 2009 was limited. So, any fees earned and deferred before Jan. 1, 2009 would have to be recognized for tax purposes by 2017. Deferred income is a federal and state tax issue.
Managers have to start planning now—if they haven't already done so—for how to pay the deferred fees on time. The onus is also on managers to stay abreast of the subject matter and any other considerations tied to the new regulations.
Here are a few things for managers to think about as they prepare:
How to manage the indexing of the deferred fees if the fund is in liquidation.
Considering "payment in kind" as an option for a fund in which the manager doesn't want to liquidate substantial assets or is unable to monetize particular positions to pay the deferred fees out in cash.
Changing residences to the Sunshine State may not be a way to avoid the new tax. When considering a move to Florida, taxpayers must be careful about state tax rules, especially if the state the taxpayer is trying to leave is New York.
For more information, contact your Anchin relationship partner or Jeffrey I. Rosenthal, Partner-in-Charge of Anchin's Financial Services Practice at 212.840.3456.