2018 Financial Services Year-End Tax Planning Alert
Anchin Alert
December 19, 2018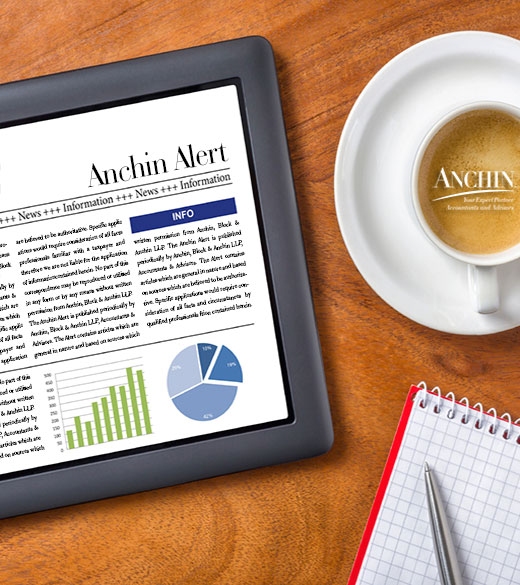 With the passage of the Tax Cuts & Jobs Act (the "Tax Act") in December of 2017, the impact on funds, their owners/managers and investors has been anything but clear. The Tax Act was rushed into law, is extremely complex and still has many unanswered questions to unclear sections of the new law. However, unlike last year at this time, we do not foresee any new tax legislation before year-end 2018 nor is it clear that guidance or technical corrections will be forthcoming to address some of the open questions affecting funds, fund managers and their investors.

While today the tax environment is more stable than at this time last year, we are still dealing with uncertainty in certain portions of the Tax Act. Therefore, right now is the perfect time to meet with your accountants, attorneys and other advisors to make portfolio adjustments with the goal of minimizing your 2018 income tax liability and to position yourselves and your businesses for the future. Of course, economic considerations should be weighed and thoroughly discussed before any tax-motivated planning.

Click here to read this year's tax planning update. Please contact your Anchin Relationship Partner or George Teixeira at 212.840.3456 should you have any questions on year-end tax planning.