2017 Financial Services Year-End Tax Planning Alert
Anchin Alert
December 6, 2017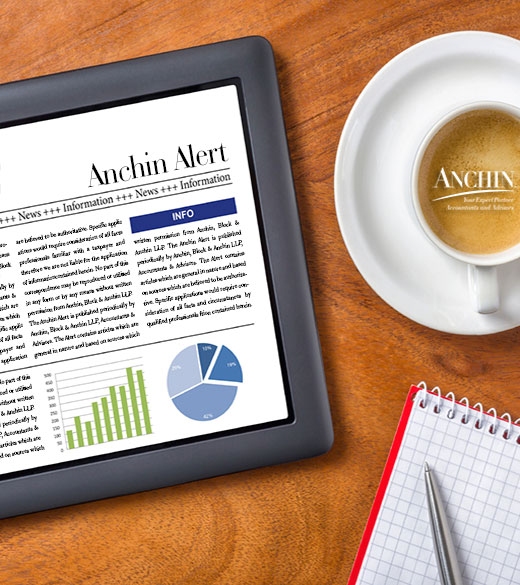 With Donald Trump in the White House and Republicans maintaining a majority in Congress comes the real possibility of some dramatic changes in tax law. As of the writing of this alert, however, these and other prospective tax law changes are still uncertain. While both the House and the Senate have passed tax reform bills, differences remain as both chambers meet to try and agree on a single piece of legislation before it is sent to President Trump for his signature. Both the House and the Senate are set to vote on a motion to go to conference. Congress is scheduled to adjourn for its Christmas break on December 15th, but House Speaker Paul Ryan has said that he will keep the House in session beyond that date if necessary to get tax reform passed.
As a result, many taxpayers may be considering a wait-and-see approach regarding tax planning. However, when it comes to year-end tax planning, procrastinating can be costly. Setting aside time to effectively plan requires that you have a good understanding of your current tax situation, as well as a reasonable estimate of how your circumstances might change next year. There's a real opportunity for tax savings but one needs to be informed, to be flexible and to be ready to act before the end of the year, if needed.
As we continue to monitor the prospects of tax reform and as year-end approaches, you should consider the following opportunities as you review your tax picture. However, before taking action with any of these suggested planning ideas and opportunities, taxpayers should completely analyze the proposed transaction(s) and alternative outcomes.
Click here to read this year's tax planning update. Please contact your Anchin Relationship Partner or George Teixeira at 212.840.3456 should you have any questions on year-end tax planning.