2016 Real Estate Year-End Tax Planning Update
Anchin Alert
December 21, 2016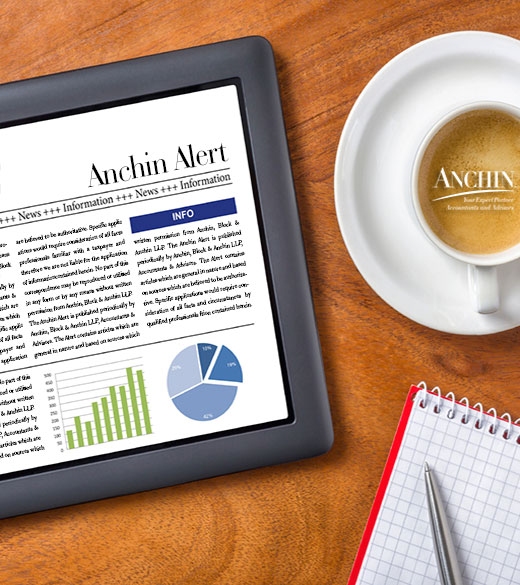 Along with the results of the 2016 presidential election comes a dramatic shift in the political priorities of those in power and a strong likelihood that drastic tax reform lies ahead in 2017. While many of the details are still unknown and may not be fully actualized and actionable until well into the next year, getting a head start on planning and understanding the impact of various potential scenarios as early as possible is essential. There are measures that must be taken prior to December 31, 2016 and real opportunities for tax savings, but you must be informed, flexible and prepared to act.
As year-end approaches, you should consider the following opportunities as you review your tax picture. However, be wary of quick answers and simple advice. Before taking action with any of these suggested planning ideas and opportunities, taxpayers should thoroughly analyze the proposed transaction(s) and alternative outcomes.
Click here to read this year's tax planning update. Please contact your Anchin Relationship Partner or Jeffrey Bowden at 212.840.3456 should you have any questions on year-end tax planning.