2016 Financial Services Year-End Tax Planning Alert
Anchin Alert
December 5, 2016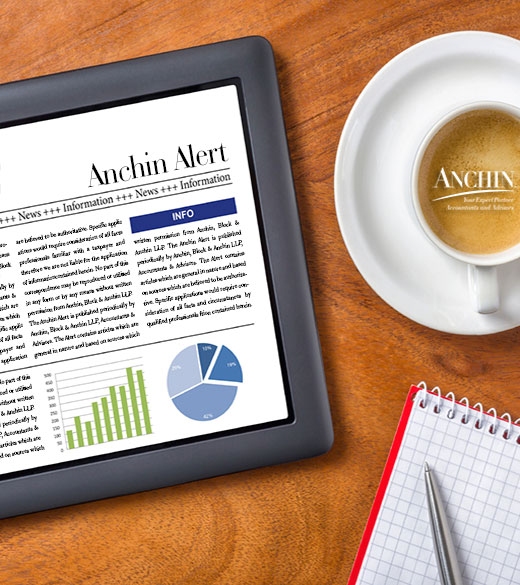 With the election of Donald Trump and a Republican control of Congress, tax reform is expected. While some expect it may be summer for all of this to be on the President's desk for signature, the proposed tax reductions may be retroactively effective to January 1, 2017 (but possibly not expected to be effective until January 1, 2018, or later). As of right now, timing is uncertain but things should get clearer fairly quickly with the new President's budget expected in February 2017. In the meantime, the House Ways and Means Committee has been working on new tax legislation with some similarities to proposals mentioned by President-elect Trump during his campaign.
As a result, the tax law could look dramatically different soon into the New Year. Therefore, while year-end tax planning is always important and prudent, as 2016 comes to a close, taxpayers may need to be even more diligent than normal, as you're not only comparing 2016 to 2017, but you must also compare 2016 to what 2017 might be. Setting aside time to effectively plan requires that you have a good understanding of your current tax situation, as well as a reasonable estimate of how your circumstances might change next year. There's a real opportunity for tax savings but one needs to be informed, to be flexible and to be ready to act before December 31st, if required.
As year-end approaches, you should consider the following opportunities as you review your tax picture. However, before taking action with any of these suggested planning ideas and opportunities, taxpayers should completely analyze the proposed transaction(s) and alternative outcomes.
Click here to read this year's tax planning update. Please contact your Anchin Relationship Partner or George Teixeira at 212.840.3456 should you have any questions on year-end tax planning.