Company Profile: Anchin Private Client's Personal CFO Approach
Anchin in the News
October 1, 2015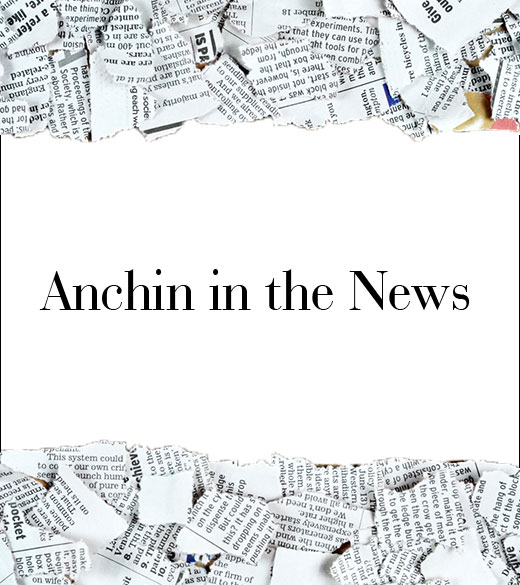 Perceptions of family offices – including what they are and who needs or has one – have changed quite dramatically over the past decade to include a much broader spectrum of wealthy individuals.
Part of the reason for this is that wealth creation is happening among people at increasingly younger ages – and more frequently, said Jared Feldman of New York City-­based Anchin, Block & Anchin, which acts as a "personal CFO" for wealthy individuals and families.
Feldman said he has observed that more and more families are joining the trend of outsourcing family office services, particularly as they sell a company or gain sudden wealth, and need to adapt accordingly.
"The number of high net worth families and the amount of their wealth has increased, giving rise to this general need or desire for more support," said Feldman, co-­head of Anchin Private Client. Another force at play relates to how the world today is much more fast-­paced than it once was;; everyone is constantly connected, meaning there is less "down time" for wealthy families – but still a lot to manage, he added.
Anchin has been in business for over 90 years and today has 350 professionals based in New York City. Clients are located all over the US, with a higher concentration in the New York Tri-­State area and Florida. The firm's three largest practice groups are focused on private clients, real estate and financial services. On the private client side, Feldman described Anchin as an "independent multi-­family office coordinating its activities with its clients, attorneys, investment advisors and other professionals".
As the wealth management sector has matured, and clients' needs have become more complex, the menu of services on offer has also grown, and continues to do so. The industry has become more crowded, with new entrants cropping up at an accelerating rate, but competition is fierce. However, the term "multi-­family office" may be losing some of its allure because so many wealth managers use it to market their services, according to a 2014 report by Cerulli Associates.
Senior figures like Feldman of Anchin and Steve Barimo of AM Global Family Investment Office share in many respects the view that, when you combine the various disciplines "holistic" wealth management now seems to entail, you end up with a sort of conglomerate of activities that actually are quite different. Barimo has previously emphasized, in an interview with this publication, that this is not a criticism, attributing it to the nature of what has seemingly become the "holy grail" of wealth management: integrated planning. But for Feldman and Barimo, it is specialization that many HNWI wealth creators today are looking for.
Private clients at Anchin vary in their net worth, ranging from $25 million to $1 billion, and tend to have acquired their wealth through a liquidity event, inheritance or income generated from their business. Services geared more toward these families include information/expense management; bill pay; tax planning and compliance; wealth transfer planning; art collection; and philanthropy.
"As their personal CFO, we provide clients with our perspective and the potential tax or financial implications of a decision," Feldman told Family Wealth Report. "However, if the family believes in an idea or direction, their decision can run counter to our recommendations. As long as we are part of their decision-­making process, then we can do our best to prevent issues down the road. A good personal CFO does not simply say 'yes,' and will push back when there is a good reason to do so."
Importantly, a "personal CFO" does not typically take on the role of managing a family's main business venture, Feldman explained. "More often, they take the reins over personal financial matters which provides the family with more time and freedom to pursue their business and personal passions. Many younger wealth creators do in fact go on to launch more businesses. These new ventures can be a passion business, a philanthropic endeavor, a new vision they believe in or something similar to their previous venture."
He added that the lines between what Anchin does on a more personal and business level can be blurred, depending on the complexity and size of the business a client is in. The services they require reflect a range of factors, such as how many homes or other assets they have, as well as number of domestic employees, for example, and what their investment portfolio or estate plan looks like. Other relevant issues include how often they travel, and therefore may not always be available to handle their personal affairs. Outsourcing some of these functions gives them more time to focus on their interests, rather than spending too much time on the minutia of day-­to-­day financial matters, and hence Anchin's "personal CFO" private client service approach.
When asked if he runs into any sorts of conflicts being a non-­investments CFO managing tax, compliance and other issues, Feldman emphasized that a client's team of professional advisors must be coordinated to be effective. "Our experience is that the best decisions are made when the relevant advisors can each provide their input," he said. "This approach tends to mitigate conflicts in strategy – whether it is an investment, tax or other type of issue."