Managing growth: Growing a business from startup to finish
Anchin in the News
September 1, 2015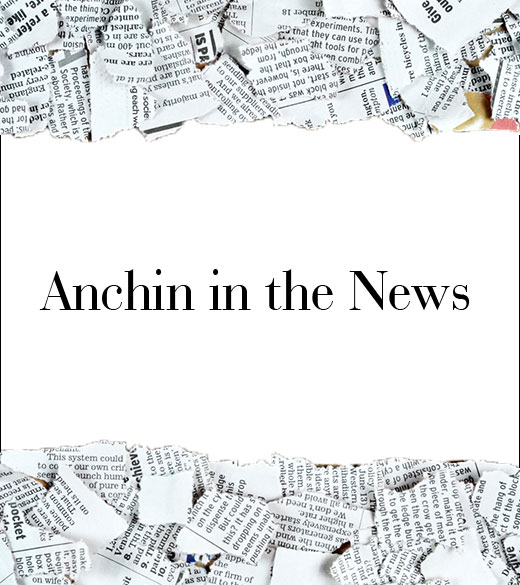 Running a startup is hard work — among myriad other things, it involves establishing your brand, pivoting as needed, scaling during times of fast growth and, through it all, coming up with a sound plan to carry the business into the next generation.
SmartCEO and Anchin Technology Practice Leader Christopher Noble gathered alumni of the Future 50 program which honors up-and-coming, fast-growth companies, to look back on past challenges and share future plans.
At some point, most businesses find what differentiates them — their brand and brand promise. What was that difference maker in your business — how did you find it and how did you translate it into your brand?

Noble: I think building a brand, a big part of it is culture. The culture has to buy in 100 percent, and Anchin is a 90-year company, so you think about how it's evolved over the years and somehow you maintain it. The culture is always there.

Some people in the room are actively thinking about retirement. You're also thinking about succession. What is the exit strategy? You've built these fast-growing companies. What is that final step in terms of your involvement with the business?

Noble: Another strategy that we've seen some of our clients do, they don't want to hand it down to the kids if they're not in the business. There's really no acquirer out there. The management of the company … say, "Hey, I want to kind of scale down a little bit, maybe sell 40, 50 percent of what I own," that goes to the employees. And then they continue that business. And then a lot of what the owners look at is [their] legacy. They say, "OK I want this to continue, to grow and be huge, and when I'm 90 years old, my name's still attached to that." … We've seen that strategy also.

I'd like to have everyone think of one piece of advice that you'd give to a CEO of a company who is really working with this growth and scalability issue right now.

Noble: The one piece of advice I would give is to make sure you partner with the right people from all facets of your business, whether it's partnering with the employees and management, any strategic investors that are coming in, make sure it's the right investor for your company and they're going to take you to the right place. … Your service providers, be picky with them, make sure you vet them, make sure they can help you grow to where you want to be. And if you make an acquisition, just make sure it's the right culture that you're bringing in. If you make an acquisition, it could be great, but it's not going to work if it's not the right culture that fits well with your company.
Read the complete article in SmartCEO.