Here Are the Worst Estate Planning Mistakes You Can Make
Anchin in the News
July 13, 2015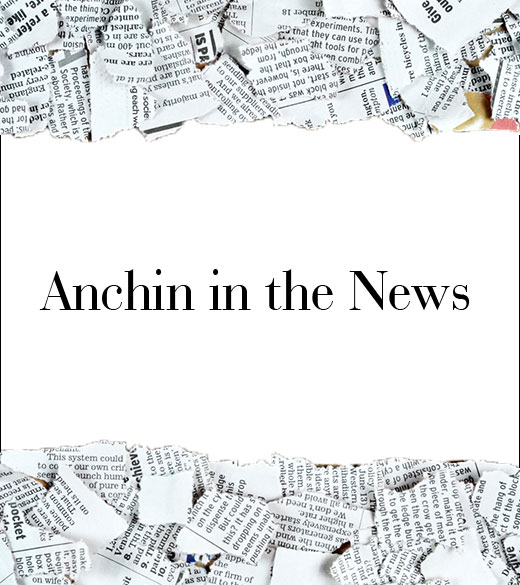 Anchin's Trust and Estate advisor, Mela Garber, suggests how to avoid common mistakes when considering estate planning.
Mela Garber, principal at Anchin, Block & Anchin and head of the firm's trust and estates services group, notes that she's seen numerous examples of sibling beneficiaries taking each other to court when the will or trust distribution is unequal, usually because one of the children was closer to the deceased parent than the other.
"After the parent dies, I see litigation between the siblings saying one pressured the parents to give them more money," Garber says. "Kids equate money with love, and when the asset distribution is unequal, they feel less loved. That hurts, and that can trigger litigation."
Garber notes that most of her clients, out of practicality, avoid that conversation and say, "I'll be gone, it's not my problem." However even a little explanation goes a long way.
...
But not every situation is so ideal. In cases where the family dynamic is too dysfunctional to accommodate a family meeting, Garber suggests a letter from the parent explaining any imbalance in distributions. She also recommends creating a list of personal items and indicating specifically who will get jewelry, art or anything else of even sentimental value. If that doesn't work, a will or trust should have contingencies for selling those items and dividing the profits or -- in a plan Garber has implemented before, holding an auction between the competing parties in which the winner gets the item and the loser gets the money bid. However, that somewhat undermines the integrity of the estate plan.
...
"One of the big issues I've seen and that is subject to litigation is the way that the estate tax apportionment is either written in the will or omitted," Garber says. "The will would say, for example, 'I give my house to my daughter, I give this brokerage asset to this person,' and the estate taxes on these items are paid out of revenue. I've seen [situations] where the revenues, the leftovers in the estate, are not enough to cover the estate taxes on the items distributed."
...
"From personal experience, I've seen a person who was not a spouse receive a gift from the decedent -- it was his girlfriend," Garber says. "Of course, the spouse did not know about it, the girlfriend received the gift and the estate ended up paying gift taxes on that gift, so the wife ended up paying the tax on the gift the girlfriend received."
...
"If somebody has kids, the family doesn't know about out of wedlock, I would highly recommend that provisions be made in the will for that child," Garber says. "It is very hard emotionally to find out that there is another child in the family and, financially, some wills may not name a child but the child has rights and may sue the estate. If possible, clean it up, and address it before the will is done."
Read the complete article at MainStreet.com