Balancing risk and reward: A roundtable discussion on fast growth
Anchin in the News
July 1, 2016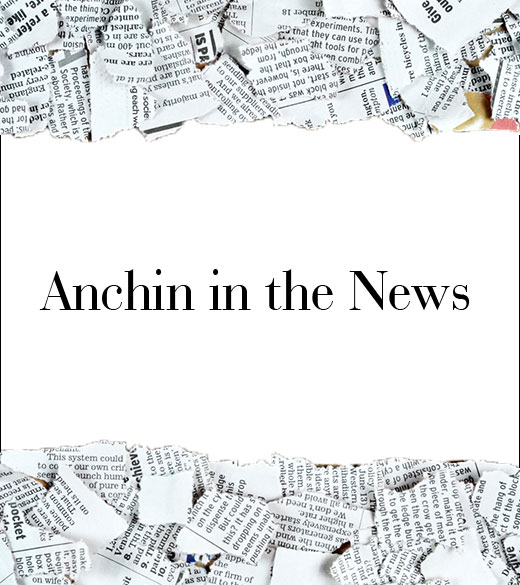 SmartCEO and Anchin, Block & Anchin LLP gathered a group of Future 50 Awards alumni to discuss how their companies deal with the dizzying demands of growth.
The panelists, including Anchin Technology Practice Leader, Christopher Noble, share their best strategies for managing technology change, attracting A players and bringing outside financing to the table.
Do you have specific software or tools that you have used to help scale your business?

Noble: There's a lot that happens behind the scenes, and I think over the past 10 years as an accounting firm, we've had a lot done. But none of it talked to each other. In the past five years, we've said, OK, these things have to talk to each other — our CRM, our HR software, all of it has to be integrated so that it's all flowing through each other. So that's something that I've seen a lot of, and I've seen businesses, especially in the middle market, they're making sure every single aspect of their … software is all talking to each other.

When you're in these phases of rapid growth, how do you know when it's time to bring in more people? How do you make that decision, and what type of people do you bring in? How do you know when it's time to sit down and admit that I may not be the best person to be handling what I'm doing now?

Noble: Talent is one of the most difficult things that I find that my clients cannot find now. I think it's part of a great economy right now — we're all doing very well. Going back to technology, it's growing so fast that there is a special skill set that is difficult to find. And there are areas that have it — New York, Massachusetts, San Francisco, but everything in between, they are out there, and technology has allowed us to reach into those areas and find these people. But they are in the driver's seat, and that's driven those wages up, and it's hard to find that talent.

To grow, you have to have financing, and where that financing comes from is often a hot topic — whether you get it from outside sources, from different equity sources, loans, etc.

Noble: You have two different options: You have traditional banking, your banks that'll give regular debt, and then you have your non-traditional, which is more traditional than it ever has been, which is private equity and outside investment. There's a lot of money out there, and money is cheap right now. I always suggest to my clients that if you don't have a line of credit, get a line of credit. Because you're going to want to grow, and when you're ready to grow, you don't have time to start looking for that money. So have it, just don't use it. The other thing is on the private equity and outside investor side, you have to make sure you're aligning with the right outside investor, private equity. Because if you're not, you're setting yourself up for failure. If you go to the wrong person and their goals are, let's sell this company in three to five years, and your goals are 10 to 12, it's just not going to work. There's other ways to align — do they know people in the same industry and whatnot? But the most important thing is, what's the long-term goal of this company, and when are we going to make an actual exit? You have to make sure you're aligning that.


Read the complete article in SmartCEO.