Expiration date approaching for certain New York City based incentives
Anchin Alert
April 28, 2015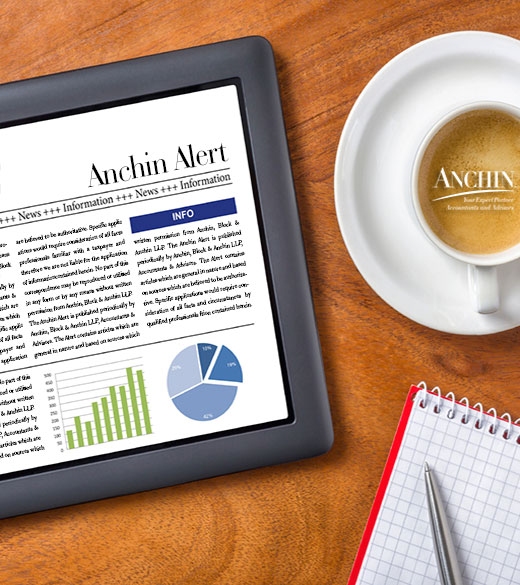 The following New York City based incentive programs are expiring on June 30, 2015:
Energy Cost Saving Program (ECSP) – A 12 year program for NYC companies that are located in a special eligible premises. ECSP reduces delivery cost of electricity by 45% and natural gas by 35% in the first 6 years, reduced by 9% each year thereafter.
Relocation Employment Assistance Program (REAP) – A 12 year annual tax credit of up to $3,000 for each qualified job, up to 100 jobs, for businesses relocating from Manhattan to an outer borough or north of 96th St and making investments in property. The credit is a cash refund for the first five years and a credit against NYC income taxes for the remaining seven years.
Lower Manhattan Energy Program (LMEP) – A 12-year reduction in electricity costs for commercial (non-retail) companies that relocate to new or improved space. Credits are only applied against the regulated transmission and delivery portion of electric and/or natural gas bill.
While these programs have been extended in the past, there is no guarantee that this will happen again. If you think any of them may be applicable to your business, please reach out to us as soon as possible so we can help you meet the deadline.
Don't leave money on the table: Anchin's Tax Credits and Incentives Group can analyze your current situation and help you obtain and maximize valuable incentives. For more information, please contact your Anchin Relationship Partner or Paul Gevertzman, Practice Leader, Anchin's Tax Credits and Incentives Group at 212.840.3456.