How to Set Up a Trust Without Costing Your Children a Cent
Anchin in the News
April 17, 2015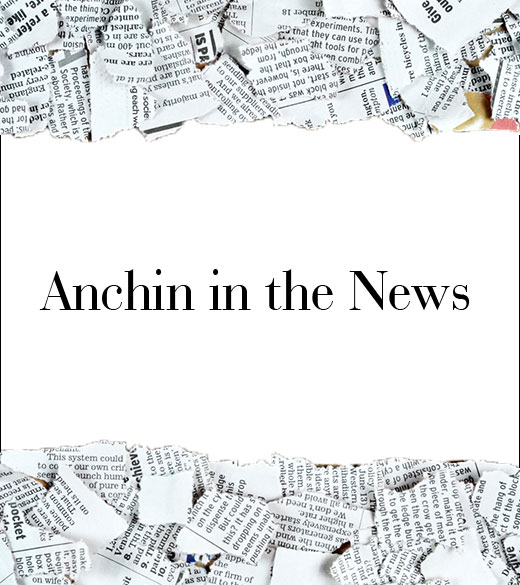 Mela Garber, Leader of Anchin's Trusts and Estates Group, dispels the negative connotation trusts give.
"I'm a big proponent of trusts for two reasons," says Mela Garber, a tax principal at New York-based Anchin, Block & Anchin and chairwoman of the firm's trusts and estate services division. "Trusts protect the beneficiaries from creditors and trusts protect beneficiaries from themselves."
Garber has set up several trust specifically for paying out IRA accounts and notes that one of the big benefits of that process is protection from lawsuits and creditors. Sure, that can mean protection from bill collectors and credit agencies, but a trust can also be worded to prevent ex-spouses from claiming a share of assets for themselves or for alimony payments.
...
A trust can also prevent Uncle Sam and your home state from taking a cut. Garber notes that certain trusts do not have to pay income taxes. In New York City, for example, if a New Yorker sets up a trust in New York and all the trustees are outside New York and there are no sources of income from New York, that trust is not liable for taxes from New York City or state. That's no small deal, as state and city taxes can take as much as a 14% bite out of a directly distributed IRA.
As for that self-protection Garber alluded to, she points out that a lack of financial acumen can be just as dangerous to assets as any creditor.
"Individuals can be protected from themselves, because not everybody handles money the right way or has the financial knowledge to handle finances properly," Garber says. "For certain individuals, it's helpful to have the money in the trust because a professional trustee, bank or family member could help them make the right decisions about spending the money that they inherited."
So what kid of trust is right for you? Garber notes that for people at most income levels, a revocable trust of some sort is the way to go. The grantor can change its terms at any time and, once assets are placed they don't have to go through probate after the grantor passes away, as assets in a will might. In that case, Garber notes, a will goes to the attorney, who takes it to surrogate court, which then has to review it. In New York, it takes a month to have the will go through probate and to have the executor appointed. In the meantime, the assets can't be used to pay bills and interest accrues on all unpaid bills.
...
Not that a trust is without its costs. One of the reasons a trust is generally considered a rich-man's game is that, as Garber notes, the cost of setting up a trust can typically range between $5,000 and $10,000 — though trusts can be established for as little as $2,000. Also, while you can appoint a trusted, financially knowledgeable family member as a trustee, Garber notes that such a scenario can go awry. She especially advises against naming siblings as trustees; it can sow discord if one keeps hitting up the other for money.
...
While hiring a professional trustee incurs some additional costs, Garber notes that the trustee is being paid to making decisions others won't and for financial knowledge that family members lack. Also, ongoing expenses including trustee fees and accounting fees are deductible from the trust if it's set up correctly.
While a a trust doesn't have to be a separate document and can be created through your will, Dula and Garber agree that it pays to invest in setting up your will, power of attorney or trust documents professionally. It's not only making your surviving family's life easier, but it makes it easier on you by bringing in someone who's seen all of these documents in action and can cover questions you hadn't thought to ask. They can also advise you about tweaking your trust as children grow and laws change.
Read the complete article at MainStreet.com.