Replacing tax rebates with tax credits bad for local businesses and New Jersey alike
Anchin in the News
March 14, 2015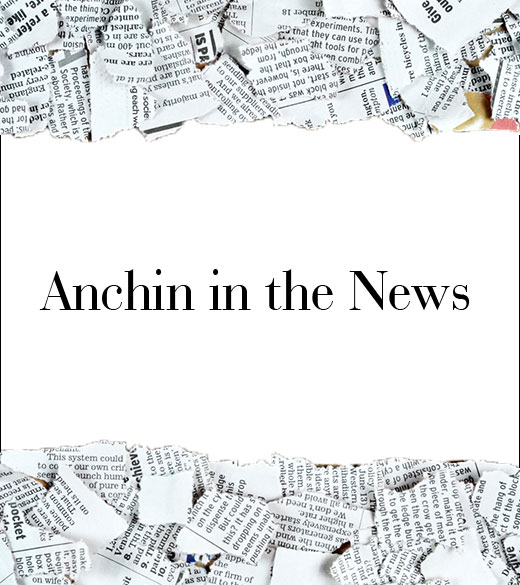 Paul Gevertzman, Anchin's Tax Credits and Incentives Leader, discusses the ramifications of replacing tax rebates with tax credits for both local businesses and New Jersey.
When state Sen. Raymond Lesniak (D-Union) introduced legislation late last month to issue 10-year tax credits to businesses promised rebate checks under the now defunct Business Employment Incentive Program, he took a rather sanguine view of the bill and its benefits for local companies.
I would hope (the solution beats the alternative), because there's certainly not any money in the budget to make the payments that are due now", the senator from Union argued. Despite assurances that the business community might finally receive their share of inducements awarded to them in return for keeping projects in-state, New Jersey reneging on its initial commitments will do more harm than good for the state's efforts to create a business-friendly climate.
Recent comments made by real estate attorney Ted Zangari are right on point: it's a shame on New Jersey that it would make promises as an enticement to keep business in-state, and then continue to renege on those pledges. By tying BEIP funds to annual budget appropriations the state crafted a classic "bait-and-switch" tactic, heralding the short-term contributions of businesses to constituents while simultaneously kicking the can down the road. Even if agreements between the state and rebate recipients were conditionally tied to the budget, those stipulations weren't emphasized. When choosing where to do business, firms shouldn't have to read the fine print to know a state's true intentions.
Current businesses operating under the program aren't the only ones who suffer under the new legislation. Having already held out funds for close to 200 companies, New Jersey faces the tall order of convincing future businesses that such incentives — be they rebates, tax credits, or something else entirely — will actually be available when it comes time to receive them. Naturally, businesses will begin to doubt the sincerity of the state's word, taking the prospect of new jobs and economic development elsewhere.
New Jersey uniquely stands out in its retraction of rebates awarded under BEIP. While it's true that other states have reneged on promises, it doesn't make it right. On a more practical level, the state's neighbors have given better reason to rework their economic development schemes than "we can't afford it." For example: when New York state policymakers repeatedly changed the rules of the Empire Zones program, their intention was to remove those who were abusing loopholes in the legislation. New Jersey is just pushing everyone off, regardless of merit, because it doesn't have the funds.
I've heard some argue that programs such as BEIP are a waste of state and taxpayer resources anyway, as many of the companies that benefitted would have conducted the same projects, hired the same workers and stayed in the same communities. What that argument overlooks are two key points: first, businesses now have reason to rethink any inducements promised by the state. This isn't a trivial matter considering the great lengths neighboring states are going to in order to attract firms. Second, many of the inducements promised by New Jersey to qualify for BEIP included strict requirements, such as using prevailing wage standards for the region (which almost always result in higher project labor costs than necessary).
Certainly, future tax credits are preferable to what the state would otherwise have to offer. Nevertheless, it would be wise for legislators to consider the long-term implications of how they structure inducement programs, starting primarily with detethering them from budget appropriations. Similarly, it would be worth rethinking the requirements imposed on local businesses participating in programs: are they in the best interest of the community, taxpayers, and the state? How do they compare with program details in other states?
BEIP was implemented with the best intentions: incentivizing businesses to stay in the state benefits everyone from taxpayers, to workers, to the elected politicians cutting ribbons on new local facilities. In the wake of the program's demise, those charged with picking up the pieces will need to work overtime to convince businesses that the state's word — on current and future inducements — is one they can count on.
Paul Gevertzman, CPA and J.D., is a tax partner at New York City-based accounting firm Anchin, Block & Anchin. As practice leader of Anchin's Tax Credits & Incentives group, Gevertzman regularly works with local businesses to meet their requirements under assorted economic inducement programs. He is also a member of the Board of Directors at Southwest Brooklyn Industrial Development Corp.
Read the complete article at NJ BIZ.