Trusting Leadership: Member Spotlight with Christopher Noble
Anchin in the News
March 7, 2017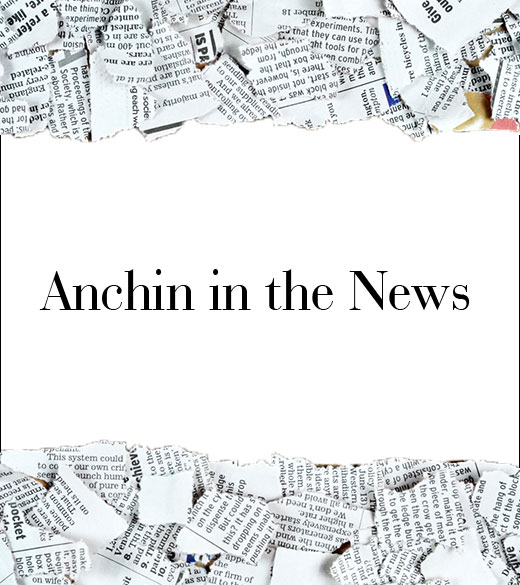 Technology Practice Leader Christopher Noble featured in a member spotlight by Thuzio Executive Club:
What separates your company from those in the space?

The amount of high-level involvement we have with our clients. A lot of accounting and consulting firms choose to leverage down to staff; our philosophy for 94 years has been to provide more partner level time and advice, thereby providing a greater return for clients. We all create efficiencies from leveraging down, but we've taken a position from the middle market perspective that our clients want to see us as partners and business advisors. The large majority of our clients have multiple partners involved. There's always a relationship partner and an engagement partner. If they can't get one of us they can always reach the other and we each offer different value to them.

Most of our partners and staff have both accounting and tax knowledge, which further differentiates us. We don't operate in silos; a large focus of middle market clients is on taxes, so if we have a relationship with the client and we're working with them to get financial statements to the bank, they want to know how everything impacts them. We feel you can't just hand off tax returns to another partner and say "you guys handle the tax side of it." Our philosophy has always been to manage both at the same time and to ensure communication is constant with our clients. This ensures there is less lost in translation and more efficiency and planning from a tax perspective. It's always a challenge because tax and audit are specialized and complex, so to be an expert at both takes more time and effort for the firm.

You mentioned you and your partners being so involved, is that something that's not common place in the industry?

We've seen, especially with newer clients, our leverage is much less than some of the other firms. Sometimes there's a cost that goes along with the insight and advice that is provided, but clients see the value to get access to higher level expertise. It's less and less common out there to get the high-level involvement that we have with our clients.

Can you speak to the culture and what it's like working there?

It's something I'm very close to because I think I'm part of building this culture. We are one big family, from the partners to the entry-level staff. We're consistently ranked on the "Best Places to Work in New York City" and "Best Firms to Work for In New York State" and we do a lot for our staff. We're all passionate, work hard and are known for putting in the effort, so we make sure people enjoy being here. I've been here for fifteen years, I've developed so many lasting relationships and friendships, including meeting my wife here, that really make me want to come to work with our team every day.

In what aspects has your industry changed most over the last five years?

I deal with a lot of technology companies and fast-growing companies. There's been a ton of change in this area of our practice because it is different than our typical clients, which are primarily privately-held, family-owned businesses that we've worked with for decades. Private equity ownership is a different world, one that we appreciate and continue to develop.

As far as accounting, it's become more complex. With the complexity of taxes and other compliance, the environment is difficult for companies to navigate. You can be very compliance-driven, and you can be an expert in tax and an expert in an industry, so how do you separate yourself? We've focused on providing value in many different areas in order to become more than just a compliance type of accounting firm. We get involved with clients' estate planning and gifting, Research & Development tax credits and succession planning and we've helped clients explore opportunities for funding outside of private equity and venture capital. We've really stepped up the value provided to CFOs and our clients in the middle market.

What are some of the biggest day-to-day challenges in your field?

Technology and keeping up with everything. It moves so fast. We have an internal policy here of getting back to our clients within 24 hours and that's a tough thing to do. People are used to instant gratification because of technology and it can be challenging to keep up with that while trying to maintain a personal relationship with clients. People often want to email, and in our industry there's some things better left speaking about or meeting over.


What is the proudest moment in your career?

Becoming a partner at a young age is one of my proudest moments. There was a point in my career, I was a senior manager or first year director, and I remember them passing on me for promotion. One of the executive partners telling me, "Chris, you've been coasting all this time. There's something you're not doing," and they went through the process of what I needed to do. I really trusted them, and I really needed to do what they were telling me. I worked long and hard to reach my goals, and then I made partner.

So it was really me trusting leadership, putting in the effort, and working hard towards my goals. I've worked with some people here who really mentored me through that process and that's something that I do now with the individuals growing in this firm. We have a really strong mentoring program and I have proven its value through my own experiences.
Read the complete article by Thuzio Executive Club (TEC).